Five-star Offensive linemen in Rivals era
ONE THE RISE: Georgia (5 five-star offensive linemen)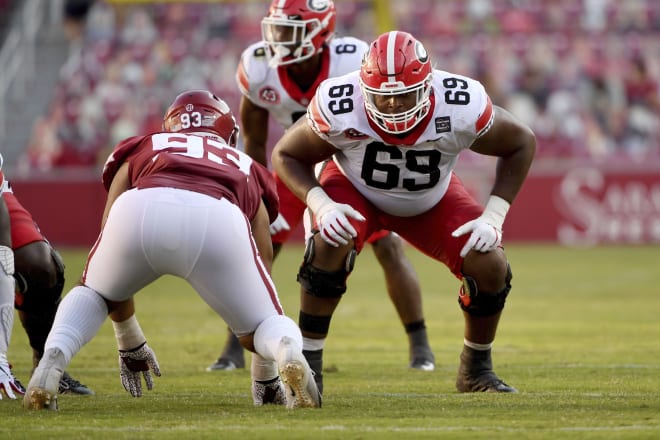 The names: Tate Ratledge, Myles Hinton, Jamaree Salyer, Broderick Jones, Amarius Mims
Overview: A total of five five-star offensive linemen from the state of Georgia dating back to 2002 is not overly impressive, but the last few years has seen a major uptick at that position and it does not seem to be slowing down anytime soon. All five five-stars come from the 2018 recruiting class or sooner, with Ratledge, Hinton and Jones all in the 2020 group. Mims is ranked as the second-best overall prospect in 2021 and he committed to Georgia over Tennessee and others on Wednesday. The Bulldogs are definitely reaping a lot of rewards when it comes to recent standout linemen.
Farrell's take: This has become the hot state for offensive linemen, and the talent in Georgia overall has increased greatly over the last decade. UGA keeps most in state, but you can bet other powers will keep pushing into Georgia to pull players out. I'm amazed there weren't any five-star offensive linemen before Salyer. That's crazy.
*****
AS EXPECTED: Texas (14)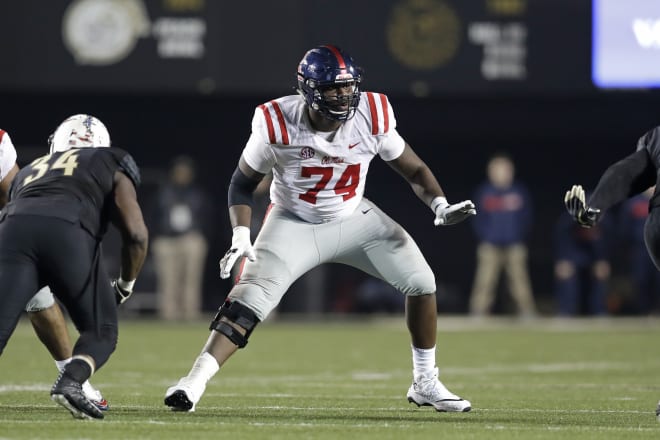 The names: Walker Little, Tommy Brockermeyer, Donovan Jackson, Greg Little, Stephen Good, Jorrie Adams, Tray Allen, Kam Dewberry, Reginald Youngblood, Maea Teuhema, Justin Blacock, Bryce Foster, Mason Walters, Kenyon Green
Overview: If everything is bigger in Texas, that certainly holds true for offensive linemen – in numbers and in quality. The state of Texas has produced more five-star offensive linemen in Rivals history than any other state and there are three in the 2021 class with Brockermeyer, an Alabama pledge, Jackson (Ohio State) and Foster, who is uncommitted. The 2022 class already has a five-star in Kam Dewberry out of Humble (Texas) Atascocita.
Farrell's take: The Longhorns don't keep enough of these players in state and Texas A&M hasn't done an amazing job, either. There are a ton of busts in here, so it hasn't hurt that badly, although guys like Little leaving the state hurts. The OL talent is on the rise in Texas, so this will be a state where everyone tries to pull players. For Texas to lose a legacy like Brockermeyer shows how open the state is for poaching.
*****
BIGGEST SURPRISE: Virginia (2)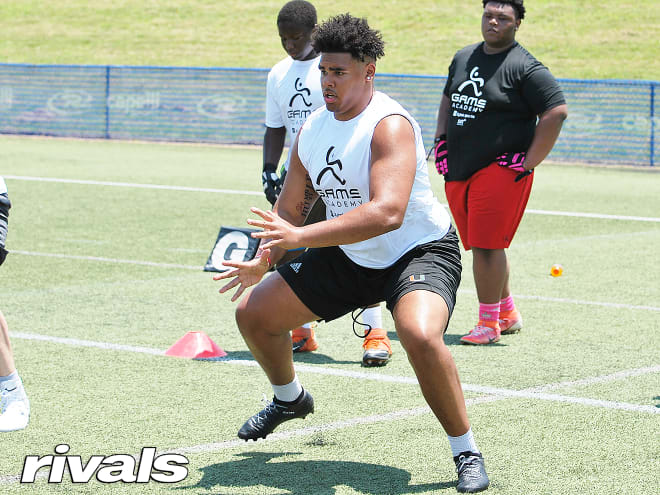 The names: Zach Rice, Tristan Leigh
Overview: It's not entirely surprising that Virginia has produced only two high school five-star offensive linemen (some others prepped at Hargrave Military Academy), but they're both very recent and it could spark more players from the state to achieve that ranking as well. Tristan Leigh is ranked as the third-best offensive tackle in the 2021 class with LSU, Oklahoma and others involved in his recruitment. Massive Zach Rice is the No. 3 offensive tackle in 2022. Another name to watch in the coming years is Daleville (Va.) Lord Botetourt's Gunner Givens, who has excellent film and nearly 50 offers.
Farrell's take: Morgan Moses was a five-star at one point but I was outvoted and he dropped to a four-star, and he's panned out well. But this is a small number for an elite talent-producing state like Virginia. There have been some elite linemen from the state who have been undervalued.
*****
THE OTHERS
Florida and California have big concentrations of five-star offensive linemen with 11 and eight, respectively, followed by North Carolina with five. Alabama and Ohio have four each, Louisiana and Washington have three and then Arizona, Colorado, Illinois, Kentucky, Maryland, Mississippi, New Jersey and Tennessee have two. Indiana, Minnesota, Nebraska, New York, Pennsylvania and West Virginia are represented by one each.